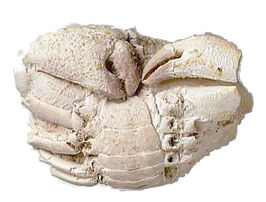 Welcome to PaleoPlanet!

Edit
Planet Earth was home to a variety of different species of plants and animals that are now extinct. Buried under layers of rock, sand, and mud - just waiting to be discovered by people around the world.
PaleoPlanet is a celebration of more that 3.8 billion years of prehistoric life that has graced the face of the planet.
To get started - here are all of the current articles (enter)
Mission Statement
Edit
Here at PaleoPlanet, I will hope to gradually create this wiki, in the hopes of creating a definitive reference for all to use.

For now, just bare with me, there are a few articles to read through. Soon there will be hundreds of fossil species to browse through and many things to see!
Latest activity
Edit
Ad blocker interference detected!
Wikia is a free-to-use site that makes money from advertising. We have a modified experience for viewers using ad blockers

Wikia is not accessible if you've made further modifications. Remove the custom ad blocker rule(s) and the page will load as expected.